Summer is the temps for loose, flowy attire. A silk dress is the perfect solution to hot, sticky summer days! Though it's unlikely that I will acquire any of these items in the near future, a lady can dream. Right?
DVF -
Camila printed silk-chiffon dress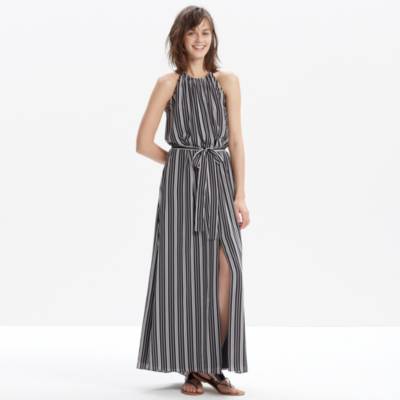 Madewell - Silk Maxi Dress in Stripe
Topshop Unique -

Ottoline floral-print silk-chiffon mini dress
Anthropologie - Gouache Garden Silk Swing Dress
Ann Taylor - Embroidered Drop Waist Dress
Equipment - Ian Striped Washed-Silk Mini Dress
I feel a Part II coming soon... So many marvellous choices.
My personal favourite of the lot is the first DVF dress. I don't normally love off-the-shoulder dresses, but everything about this piece is just lovely! What are your favourites?